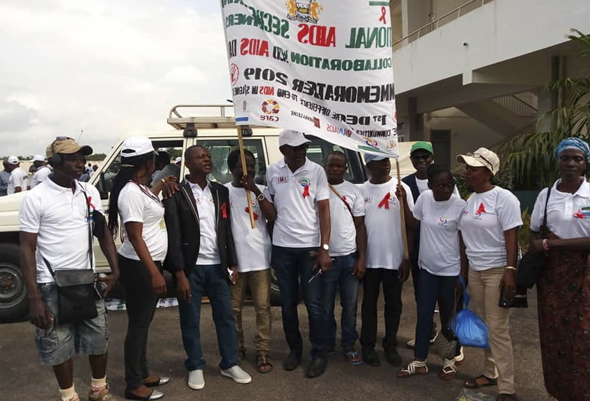 Advocacy and Human Rights
One of NETHIPS core function is advocacy. This role positions the organization to engage at national and international levels on ways to improve care and quality of life of Recipients of Care and their dependents.  More specifically, NETHIPS advocates for rights-based approach to create an enabling environment for successful HIV response and affirm the dignity of people living with, or vulnerable to, HIV.
Community Treatment Observatory: The community treatment observatory collects and analyzes service data for purpose of advocacy.  Data is collected by recipients of care on quality of service and challenges with service uptake. The CTO has proven to be an effective way recipients of care engage service providers on how to improve and deliver HIV services in Sierra Leone.
Representation in strategic HIV Forums: NETHIPS is represented in all key decision making bodies on HIV in Sierra Leone including the National AIDS Council chaired by the Head of State.  Representation  in strategic   HIV forums  provide  opportunity for NETHIPS  to channel evidence-informed  issues  affecting  the PLHIV community in Sierra Leone.